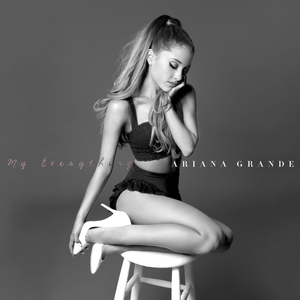 Album: My Everything
Artist: Ariana Grande
Release Date:
Album Tracks:
My Everything is the second studio album by American recording artist Ariana Grande. The lead single "Problem" was released on April 28, 2014 and features Australian rapper Iggy Azalea. It debuted at No. 3 on the Billboard Hot 100 with first week sales of over 400,000, and has risen to No. 2. The next single, "Break Free" featuring Russian-German musician and producer Zedd, premiered on July 2, 2014 and has since risen to No. 4 on the Hot 100. My Everything was released on August 22, 2014, by Republic Records. User-contributed text is available under the Creative Commons By-SA License; additional terms may apply.